📦In inventory
🚛 Sometimes arrives in 15-20 enterprise days
Ships worldwide for less than $1.99
These attractive cow print acrylic nails are certain to make you stand out.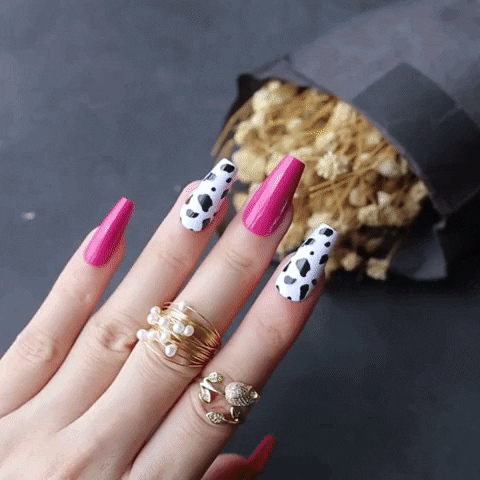 Nail Size: 20-26 mm 
Amount: 24 pcs/set
Nail Width: 9.5-18 mm
Materials: Acrylic
Nail pack consists of 24 pcs (12 pcs cow print+12 pcs strong colour)
What sort of nail glue shall I exploit?
Nail glue isn't included attributable to postal restrictions. Nail glue will be bought at many drugstores.
Are your nails are reusable?
In the event you can deal with your nails fastidiously, and use nail adhesive tabs,It will probably reuse
How lengthy your nails final?
Depends upon what sort of adhesive methodology you utilize however often nail adhesive tabs final 1-3 days and nail glue lasts 1-2 weeks. 
Tips on how to take away nails?
One of the simplest ways to take away the glued nails is to soak them in heat water for good 10-15 minutes, then use the wood pointy keep on with carry the perimeters and wiggle it round to take it off.
Tips on how to Use: